We lead through deeply rooted and impactful programs
Supports and services are designed and provided to build on people's strengths, interests and needs
"
Institute of Wholistic Empowerment, (IWE) Conduct work readiness training that prepares students with hands-on skills, they will need to enter the workforce
"
Self-Advocacy Training is a two-part program designed to provide guidance on building a path to independence.
"
IWE services allow customers to work with Employment Specialists to find the right career path for them.
Give a helping hand to our Youth
Many people do not know the purpose of their lives. We see many such people who opt for a job to get some monthly income and financial stability. But life becomes pretty pensive when we do something which we are not genuinely interested in. Our life skills training courses offered in Miami, Florida, encompass identifying one's purpose in life. We ensure that we counsel people in such a way that they start realizing their career calling.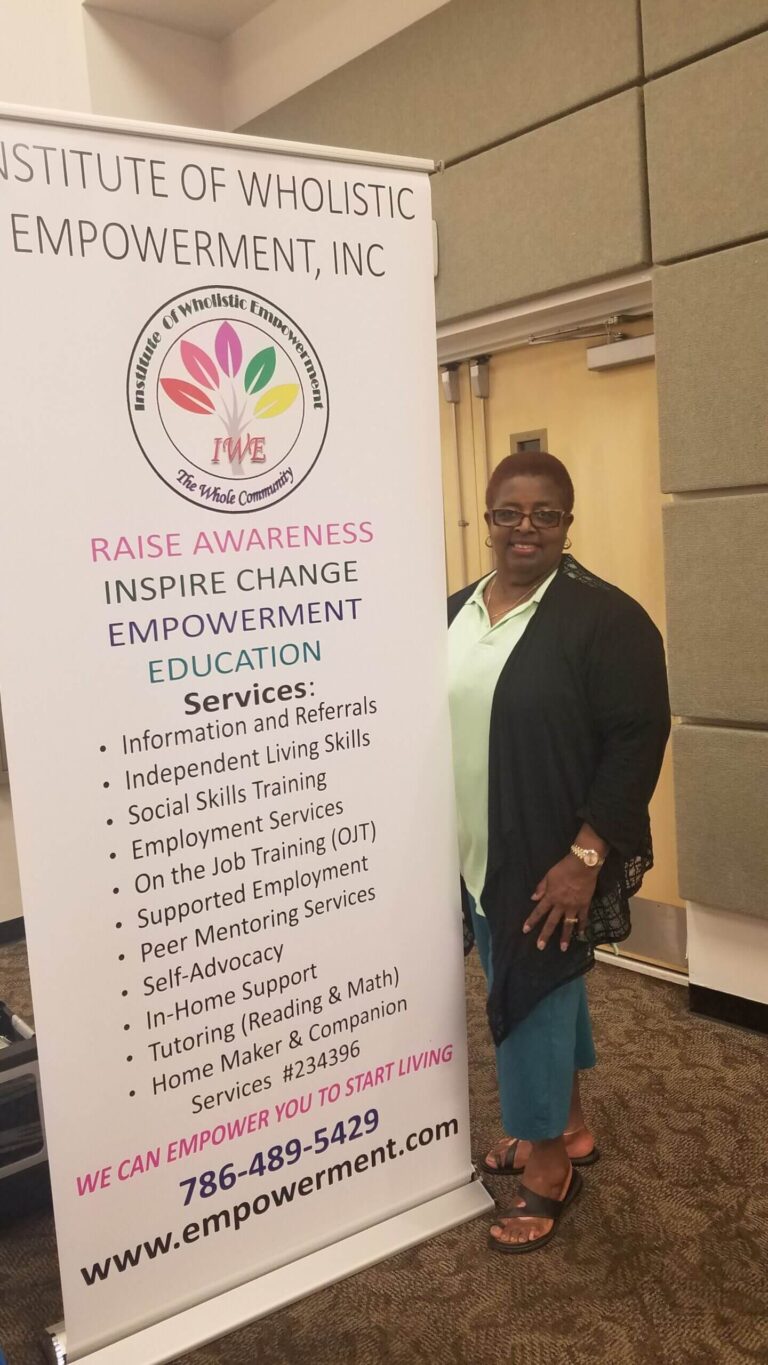 Once this happens, the youth can seamlessly fit into a career and justifying their role until they retire. Having a stable job is important, and what is more important is the knowledge of skills that helps you to sustain the job for a long time until
We ensure that we prepare the youth to live in a society in harmony with others. The life skills training courses offered in Miami, Florida, help aspirants engage in meaningful and progressive practices in society and their workplace.
Owing to the pandemic, people might be a little wary of attending these programs in person. We offer online social skills classes for interested people in Miami, Florida. To know more about these programs and how to enroll in them, talk to one of our counselors.
Inability to manage money properly also puts the youth in trouble. Not just the youth, improper money management is disastrous to mental health for any age group. We offer realistically designed and practicable money management classes for registered aspirants in Miami, Florida. After attending these classes, you will know how to spend and save wisely.
If you cannot attend these classes in person, money management classes in Miami, Florida are also offered online. To know more about these wonderful sessions, talk to one of our counselors, who is eagerly waiting to respond to all your queries!